On April 17th, 2014, the representative of Study in China Union, Amy Qiu, visited Confucius Institute for Business in State University of New York (SUNY) at midtown Manhattan campus.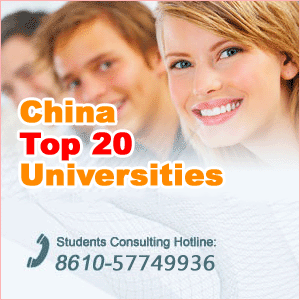 The responsible teacher, Jimmy Zhang (Right), showed Amy a warm greeting, and gave her detailed introduction of their education philosophy and teaching facilities.
  Both parties were looking forward to the cooperation between Confucius Institute in SUNY and Study in China Union, also expecting a mutual benefit, common development and progress in the near future.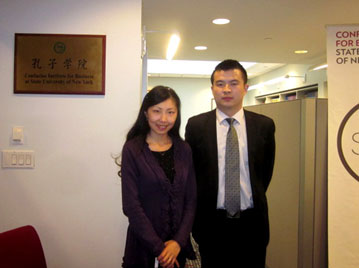 State University of New York (SUNY) is the world's largest university, with 64 campuses, nearly 470,000 students and over 80,000 faculty and staff. The Chinese institution that connected to this New York based Confucius Institute at Global Center of SUNY is Nanjing University of Finance. There have been dozens of U.S. students who are interested in Chinese culture and language trained at this Confucius institute annually. The institute also organizes various activities occasionally with Chinese characteristics, playing a positive role in promoting Sino-US cultural exchanges.